Virtuoso Strings Los Angeles
Sunday, September 29th | 3:00 PM
First Congregational Church of Los Angeles
Silence is a key factor of audience members during performances. Musica Angelica concerts are designed for adults and older children. Concerts are not recommended for children under the age of 7 years old. All concert attendees must possess a ticket. Individuals of any age disrupting the performance or disturbing other patrons will be asked to leave.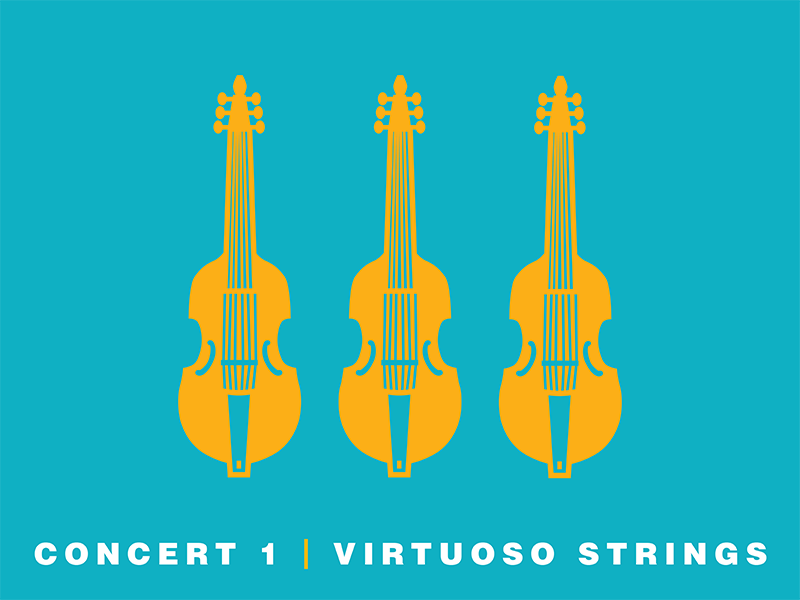 What is a Virtuoso? Somebody who can impress his audience not only with his musicality but also with brilliance, excitement and fast runs and passages in his playing.
Featuring some of the most brilliant and well known compositions for strings: Vivaldi, Biber's Battaglia, Pachelbel's Canon and concertos for one, two, three and four violins and orchestra and The 6th Brandenburg Concerto by Bach, scored for Violas, Viola da Gambas and other low strings.
Concert 1
Director: Martin Haselböck
Violin: Ilia Korol, Cynthia Roberts, Eun-Yu Kim, Janet Strauss
Violoncello: Alexa Haynes-Pilon
Heinrich Ignaz Franz Biber:
• Battalia à 10
Johann Pachelbel:
• Canon and Gigue for 3 violins and basso continuo
Antonio Lucio Vivaldi:
• Concerto for one, two, three and four violins and orchestra
• Concerto in B minor for Four Violins, Violincello and Strings, op. 3 no. 10, RV 580
Johann Sebastian Bach:
• Brandenburg Concerto No. 6 in B-flat major
• Concerto for three violins